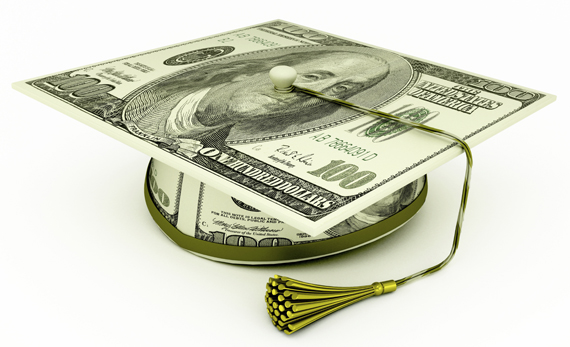 Berrien Community Foundation announces applications are now available for the 70+ scholarships to be awarded in 2022. Applications are due March 4, 2022.
New to the scholarship lineup this year is the Jean M. Heisner Medical Technician Scholarship, Patrick Freehling Memorial Scholarship and Wilson Family Scholarship.
Mark and Jean Penwell have two scholarships now with Berrien Community Foundation after starting the Jean M. Heisner Medical Technician Scholarship this year, and both are in memory of their mothers.
"Both of our mothers were believers in helping the community and paving the way for future generations," said Jean Penwell. "So, one day Mark said, 'let's do it in their honor.' We already have the F.A. Mason Penwell Nursing Scholarship in honor of Mark's mother, but we know technicians play an important part in the whole process. We've had a great experience with technicians in this area, so we want to continue to support this generation in becoming those medical people."
The Jean M. Heisner Medical Technician Scholarship, created in honor of Jean Penwell's mother, provides educational opportunities to any student currently enrolled in or accepted into a medical technician program at Lake Michigan College. Programs could include medical assisting, radiologic technology, phlebotomy technology, pharmacy technology and sonography. Two scholarships for up to $1,500 will be awarded.
Around World War II, Jean Heisner was in her third year of pursuing a medical degree when she met her husband and married; immediately afterwards, she was kicked out of the program because she was now married. While her mother was sad to never get her medical degree, Jean Penwell said her mother still used her medical knowledge as she worked on the family farm.
The Penwells want to make sure they help the next generation of medical students.
"We are very happy with Lake Michigan College's nursing and medical technician programs," Mark Penwell said. "We get the benefit of those who go through the medical technician programs at Lake Michigan College, so we want to provide opportunities and easy access to local students."
Another new scholarship offered this year is the Patrick Freehling Memorial Scholarship, which is started by Pat's wife, Teri, and daughters, Marissa and Natalie, to carry on his legacy after his death in 2019. Two scholarships will be awarded in amounts up to $2,500.
"We have two young girls, and what better way to have his memory honored than have a scholarship forever so my girls, as they're growing up, can see the impact their father had even though he's not here," Teri Freehling said. "There's something about how his name will be spoken every year, and I hope when people in the community hear 'Patrick Freehling,' it triggers a memory of where Patrick has helped them or maybe the impact they had on him or he had on them."
Patrick Freehling was many things: a husband, a father, a decorated veteran officer of the United States Navy, a career nuclear mechanic, a small business owner and a 5th generation Berrien County farmer. Pat was an avid, hands-on supporter of the Berrien County Youth Fair and donated his time to improve the grounds and facilities.
The scholarship will be awarded to two students, ages 17-20, who demonstrate a strong work ethic, leadership skills and a commitment to serving others, just like Patrick did. Students applying for this scholarship should have experience showing at the Berrien County Youth Fair and be pursuing an agricultural science degree or certification from an accredited vocational or technical program.
The third scholarship added this year is the Wilson Family Scholarship.
"I was the beneficiary of local scholarships, and they were the reason why I pursued a four-year degree," Jacob Wilson said. "Starting this scholarship is my way of giving back."
After graduating from Brandywine High School, he attended Michigan Technological University for his undergraduate degree before heading off to the University of Michigan for grad school where earned a master's in business administration. The scholarship name is a nod to his family, who still resides in the area.
"Most scholarships are created to memorialize someone," Wilson added. "But I wanted to start this while I was still alive to enjoy it."
The Wilson Family Scholarship is open to students in Berrien, Cass and St. Joseph counties in Michigan, though preference will be given to students graduating Brandywine High School. This is a non-renewable scholarship for up to $1,000 to support a student pursuing a career in a STEM-related field.
"We are so excited to add these new scholarships," said Berrien Community Foundation President Lisa Cripps-Downey. "With each new scholarship, there is an opportunity for more students to achieve great things."
For a full list of scholarships, visit the Berrien Community Foundation website at www.berriencommunity.org/scholar. Applications are due March 4, 2022 and may be downloaded from the website. Students can also check with their high school counselors for applications. The Berrien Community Foundation scholarship site also includes links to other local scholarships to help students.
Decisions will be announced in early May. Please visit www.berriencommunity.org/scholar for more information, or email Berrien Community Foundation Program Manager Susan Matheny at susanmatheny@berriencommunity.org or by calling 269-983-3304. If you would like to start a scholarship, please contact BCF President Lisa Cripps-Downey at 269-983-3304.