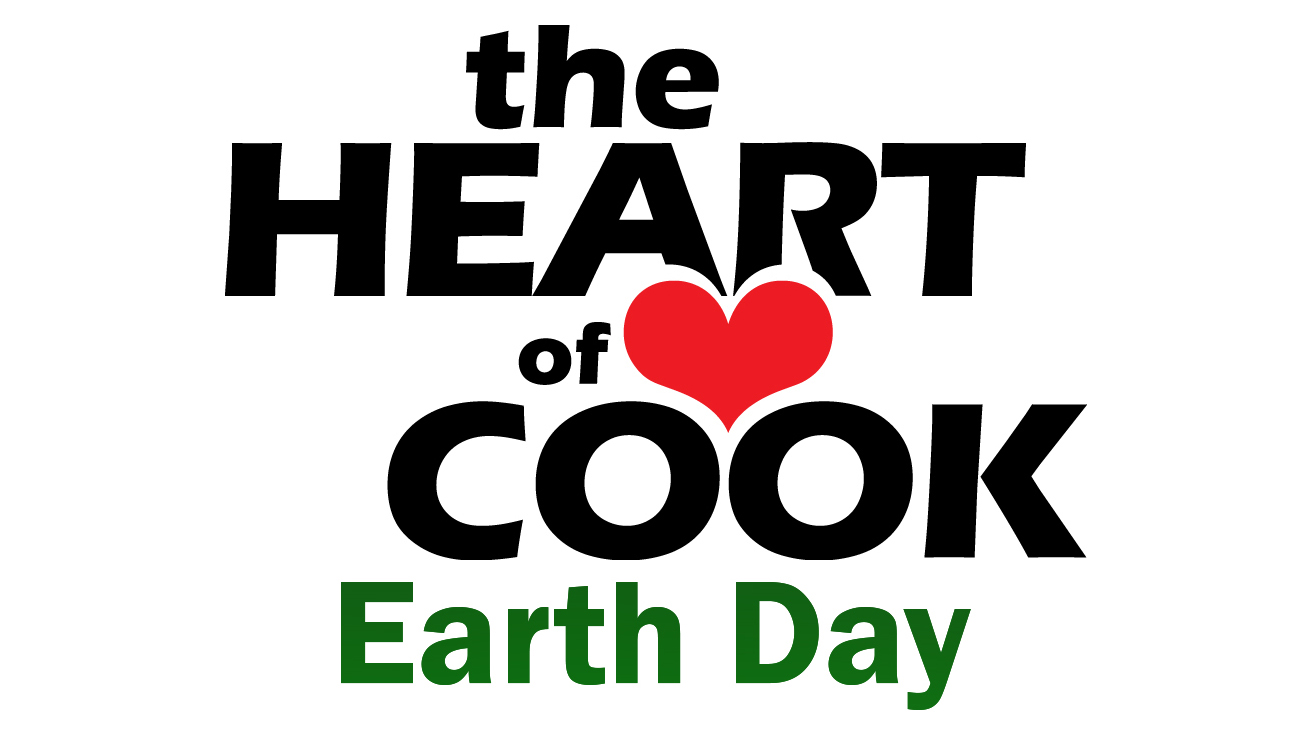 Grant applications are now available to request funding for environmentally-focused projects thanks to the Cook Nuclear Plant's Heart of Cook Earth Day Environmental Grant. A single grant of up to $5,000 will be awarded.
Special consideration will be given to projects that have STEM involvement, can demonstrate a lasting sustainability component, or support ground water sustainability or protecting our water sources. The Heart of Cook Earth Day Environmental Grant is a grant program funded by Indiana Michigan Power's Cook Nuclear Plant and administered by Berrien Community Foundation to assist agencies doing environmental projects in the community.  
"Earth Day started over 50 years ago as a grassroots effort to raise awareness of the significant impacts of pollution on public health, the environment and all living things," said Shane Lies, AEP's senior vice president and chief nuclear officer. "We are glad to offer the Heart of Cook Earth Day Grant to help sustain that environmental awareness. Moreover, we are proud that the Cook Plant contributes to a clean environment by generating carbon-free energy."
Cook Plant Environmental Specialist and Heart of Cook's Earth Day Environmental Grant Committee Chair Blair Zordell agreed. 
"It's about preserving our environment for the future," Zordell said. "With this grant, we want to be able to encourage innovation and provide support to the local projects that will make that dream a reality." 
Present Pillars — a Benton Harbor organization focused on helping support fatherhood and highlighting the importance of fathers in the lives of their children — was the 2022 recipient for their proposal to collaborate with Sarett Nature Center to plant trees during their "Summer With Dad" program. Together, fathers worked alongside their children to plant trees, learn about water conservation and environmental stewardship.  
All 501(c)(3) nonprofits, schools, units of government or religious organizations doing community work within the Indiana Michigan Power service territory are invited to apply, with preference given to Berrien County projects. Applications will be reviewed by Cook Plant employees and a winner will be announced in time for Earth Day 2023.
Grant applications and guidelines are now available on the Berrien Community Foundation's website at www.berriencommunity.org/HOCEarthDay. All grant applications must be submitted electronically through the Berrien Community Foundation's website. The grant application due date is March 14, 2023. If you have questions about applying, contact BCF Program Director Susan Matheny at susan@berriencommunity.org. 
Indiana Michigan Power (I&M) is headquartered in Fort Wayne, IN and serves more than 580,000 customers in Indiana and Michigan. I&M, part of American Electric Power, is one of the largest electric utilities in the United States, delivering electricity to more than 5 million customers in 11 states. For more information visit www.indianamichiganpower.com or www.cookinfo.com. 
The goal of the Berrien Community Foundation is to connect needs with resources in our community. Working with individuals, corporations and other foundations, BCF creates endowments and other funds that support the ever-changing needs of Berrien County now and into the future. BCF's Community Endowment and field of interest funds, and donor advised funds have provided funding to support a wide variety of services and agencies for over 65 years. For more information on the Berrien Community Foundation and how you can create your own legacy of giving, visit our website at www.BerrienCommunity.org or call (269) 983-3304.