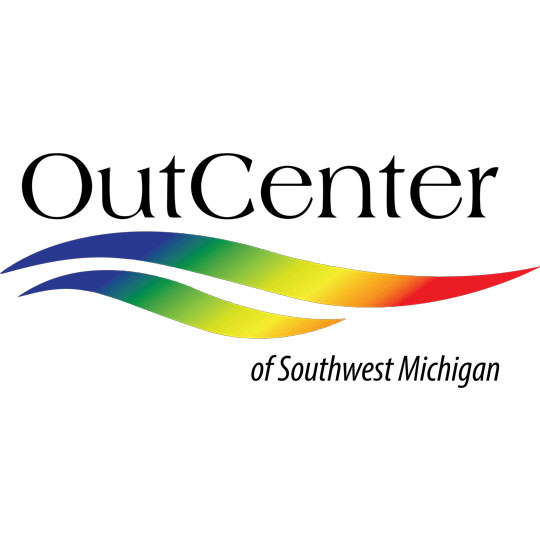 The OutCenter of Southwest Michigan is an agile, dynamic and very effective nonprofit organization with the mission/purpose to provide support and advocacy for respect, understanding and nondiscrimination to LGBTQ+ people, and allied persons and their families in Southwest Michigan.
Their objectives are to:
Engage, educate and advocate partners across the area to become fully inclusive, and provide assistance to those experiencing discrimination and harassment.

Provide support services to LGBTQ+ people and their families through support groups, counseling, educational forums, and Drop In Center resources – welcoming space, computers, WiFi, referrals, etc.

Provide teen-specific support to at-risk LGBTQ+ youth via Teen Pride: emotional support, leadership development, and information on the history of LGBTQ+ people and the movement toward equality. Provide inclusive activities, like Teen Pride Prom, which allow for authentic expression of self in a way that may not be possible in their own schools.

Participate in Collective impact initiative through the LGBTQ+ Safe Schools Initiative to create safe schools across the tri-county area through quarterly Safe School Collaborative meetings, educational workshops for school educators, administrators and support staff, as well the Journey to College program focusing on the unique needs of supporting LGBTQ+ students pursuing higher education.
Approximately 81% of the tri-county area is rural and an estimated 11,000+ LGBTQ+ people reside across the area. Rural area LGBTQ+ communities are underfunded in general and, at the same time, are more at risk due to isolation, lack of support, higher incidents of discrimination, and less accepting communities.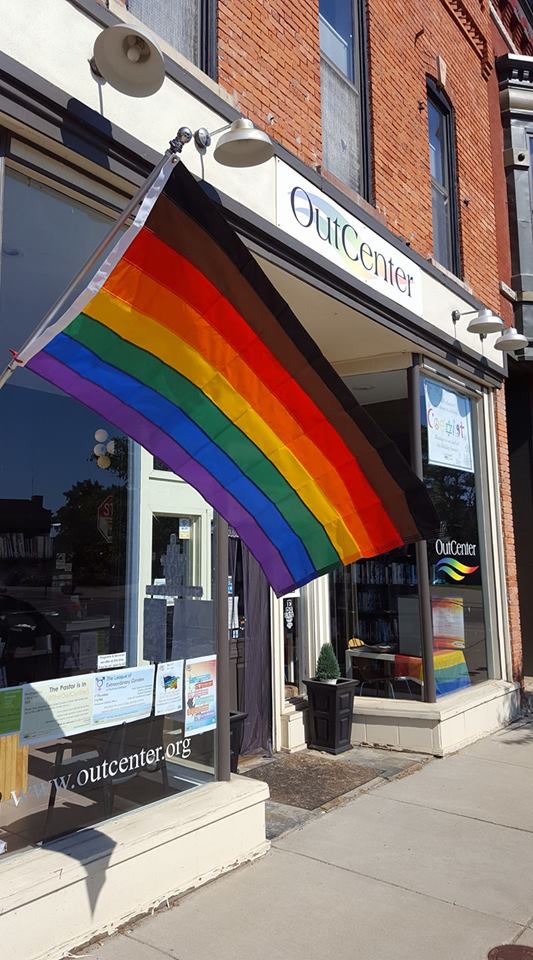 Programs:
Teen Pride Program: Genders & Sexualities Alliance - provides a student club model for LGBTQ+ and allies where fun activities help students learn about themselves, the history of the LGBTQ+ movement, and leaders.  During these sessions the teens will receive guidance and emotional support. The program also provides important socialization with others through "pop ups" such as Pride Prom, a Senior Graduation Party, and Halloween and Holiday Parties to close out the year. New this year is a Teen Pride Podcast that will be hosted by WSJM, along with videos on the OutCenter YouTube channel.
LGBTQ+ Safe Schools Collaborative - provides LGBTQ+ Safe Schools Workshops to school staff who gain more knowledge and best practices that can make their schools truly safe for all students including at-risk LGBTQ+ students. This program also provides technical assistance to schools, youth and their families in overcoming challenges within the school and/or school community. The initiative is guided by a strategic alliance of schools, school community professionals, and school support systems.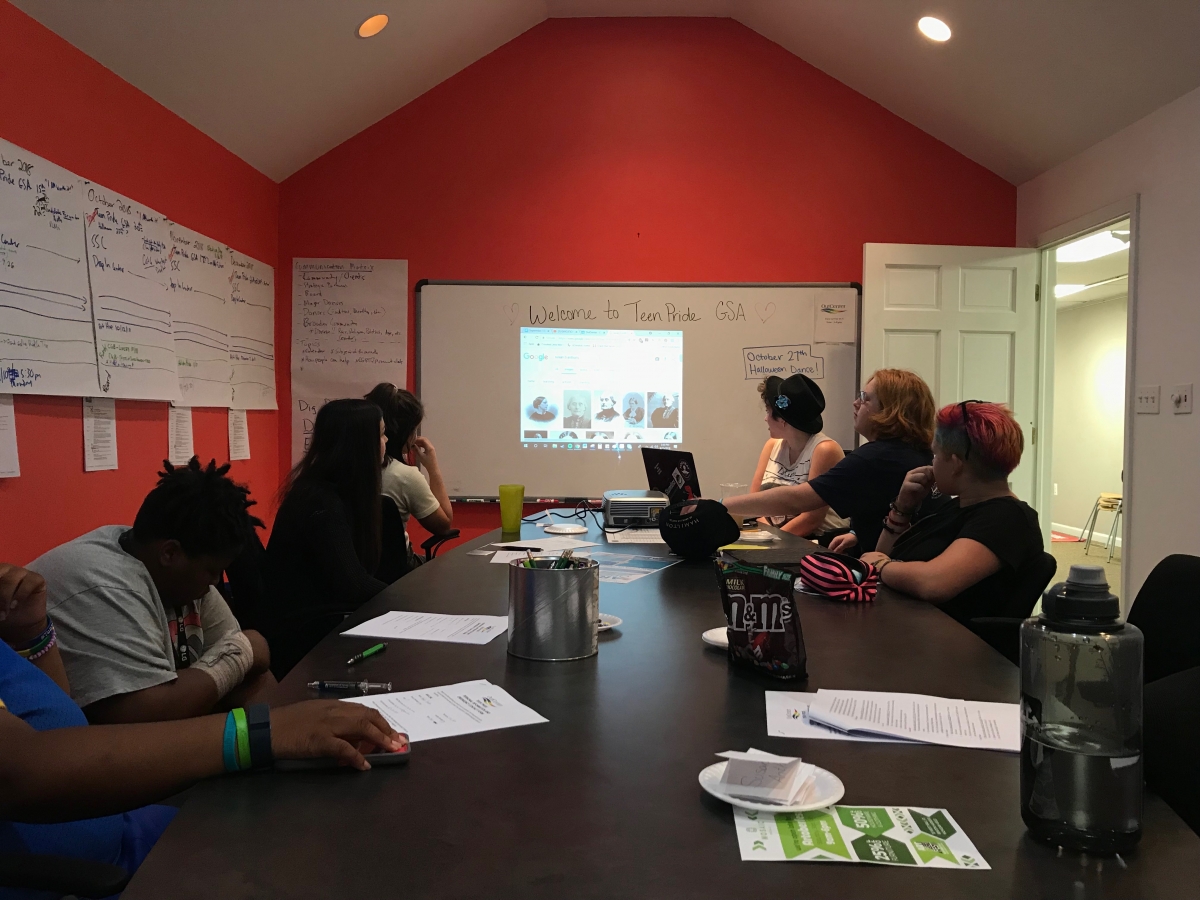 Support Services:
Drop-In Center – offers a computer lab, educational library, DVD collection, and vetted referrals to important services in the tri-county area 

Whole Lives Healthy Lives – is a support group for adults, which offers professional support in a safe setting for general and topic driven sessions.

MOMS are In – provides parent-to-parent support and guidance on all things LGBTQ+.

Pastor Is In – is a safe place to speak with local faith leaders about texts and teachings in the form of pastoral care.

League of Extraordinary Genders – a multi-component program provides support, guidance, and advocacy to transgender, gender fluid, and non-binary individuals.

Support Group for transgender people

Families in Transition for parents of transgender youth

Southwest Michigan Voices speaker series: Real Stories of Transgender Life

Individual, Couples, and Family Counseling – confidential sessions with a Master's Degree candidate intern from the Psychological & Counseling Department, Andrews University.

Advocacy & Education – provides education in the larger civic spheres, and one-on-one meetings with leaders and elected officials to push back on negative language and policies, and promoting supportive and inclusive language, policies and practices.